Archives for March 2013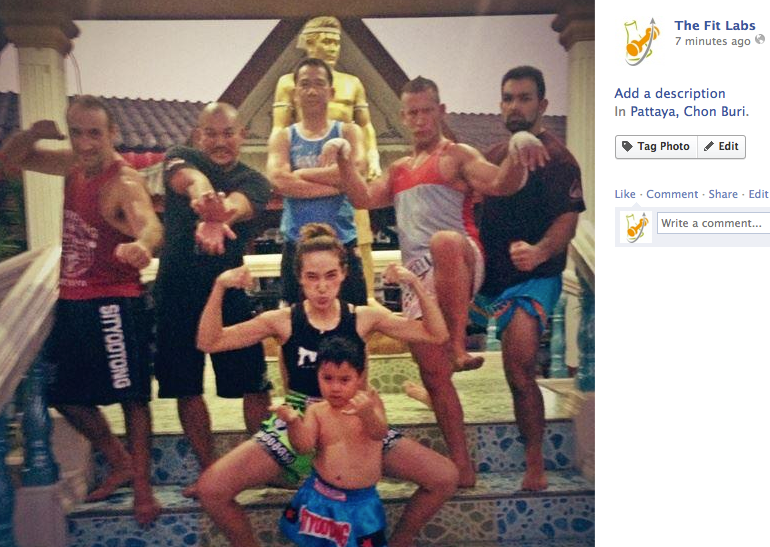 Click HERE to visit Peter's photo gallery of his last trip to Thailand!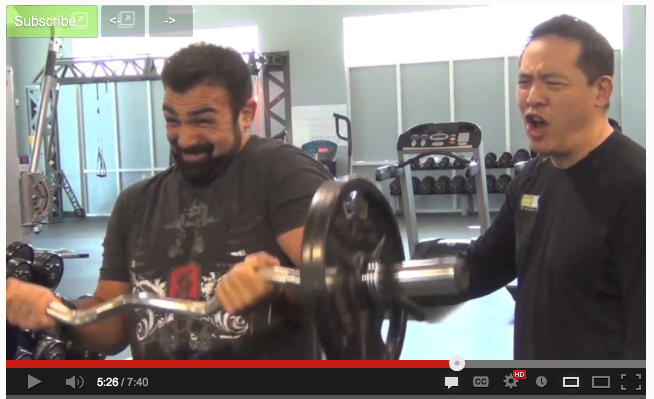 Click the picture above to watch!
The Vlog is back!  Peter was away for a while in Thailand paying his respects to one of the greatest men Muay Thai has ever seen, Kru Yodtong Senanan.  Kru Yodtong had passed away just a few weeks ago at the age of 75 and was the first person to ever receive a doctorate of Muay Thai from the King of Thailand.  He was the founder of the famed Sityodtong Muay Thai Camp in Pattaya, Thailand.
Here is the first Vlog episode since his return and Peter discusses his background a bit and the rules of training which we at The Fit Labs call the "elements of efficiency".
Don't forget to check out all the links provided in the description on our YouTube channel!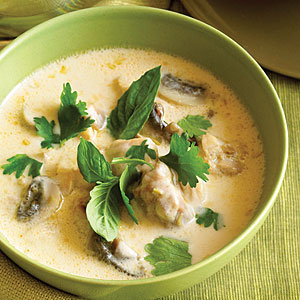 Ingredients
•    1 can (14 oz.) coconut milk
•    1 can (14 oz.) chicken broth
•    6 quarter-size slices fresh ginger
•    1 stalk fresh lemongrass, cut in 1-in. pieces
•    1 pound boned, skinned chicken breast or thighs, cut into 1-in. chunks $
•    1 cup sliced mushrooms
•    1 tablespoon fresh lime juice $
•    1 tablespoon Thai or Vietnamese fish sauce (nuoc mam or nam pla)
•    1 teaspoon sugar
•    1 teaspoon Thai chili paste
•    1/4 cup fresh basil leaves
•    1/4 cup fresh cilantro
•
Preparation
1.    In a medium saucepan, combine coconut milk, broth, ginger, and lemongrass and bring to boil over high heat. Add chicken, mushrooms, lime juice, fish sauce, sugar, and chili paste. Reduce heat and simmer until chicken is firm and opaque, 5 to 10 minutes. Discard lemongrass. Garnish servings with basil and cilantro.
2.    Note: Nutritional analysis is per 1 1/2-cup serving.
Nutritional Information
Amount per serving
•    Calories: 357
•    Calories from fat: 63%
•    Protein: 29g
•    Fat: 25g
•    Saturated fat: 19g
•    Carbohydrate: 7.2g
•    Fiber: 0.5g
•    Sodium: 484mg
•    Cholesterol: 79mg
Bonus***
Add Great Lakes Gelatin for more protein!!!