This month's member spotlight goes to a very deserving Emmy V!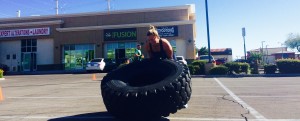 Easy boys!  This one's married.  In fact we even attended her wedding just this past year.  Congrats again, Emmy! Emmy and her husband Alex have trained with us for over a year and we couldn't be happier to have them in the gym.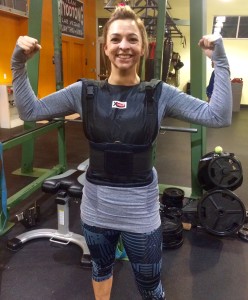 "Energy" is the word that comes to mind when describing Emmy.  She's always smiling, buzzing around the gym, early to every class, and a true inspiration to those she trains with.   Emmy works in Human Resources at Nordstrom's, but we all believe she could easily leave her job to become a comedian.  There's never a dull moment in a class with her!  Hilarious!
Not to mention her progress speaks for itself.  There's no question her positive attitude and hard work have paid off.  She has lost weight, lost inches, and become incredibly strong with a plank time reaching over 3 minutes!
Thank you, Emmy.  This place wouldn't be the same without you.