Share the post "FitLife Fusion Fights MSA with Chef Kerry Simon"
FitLife Fusion's owner Peter Pinto was interviewed this month discussing the progress Celebrity Chef Kerry Simon has made with medicinal marijuana…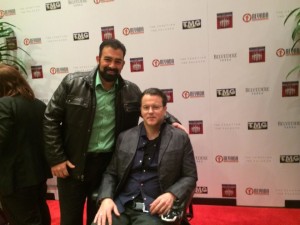 Here's the link: http://www.reviewjournal.com/columns-blogs/doug-elfman/medical-marijuana-works-well-celebrity-chef-kerry-simon

First off just let me say "WE LOVE CHEF KERRY SIMON!!!"
Kerry has been a member here at FitLife here in Las Vegas for almost two years and though it's been a tough battle against a rare disease, Kerry has been one of the hardest working people we've ever had in our studio.   We're happy to have him as a member in our gym and as a leader in our community raising awareness about MSA.
Multiple Systems Atrophy is considered an aggressive form of Parkinson's Disease.  It's a degenerative disease which attacks the nervous system.  In our experience with MSA and Chef Kerry we've seen some remarkable things happen when using our neurology-driven approach to training.  With recent discoveries in neuroplasticity, we stay hopeful that one day diseases like MSA will be a thing of the past.  Until then we'll continue to #FIGHTMSA together with Kerry.  We encourage you go on social media and participate in the fight for MSA by following Chef Kerry Simon and his organization, FightMSA!
For more info about MSA awareness visit:
Keep Moving and join in the fight! #FIGHTMSA