The FitLife Future Athlete's Athletic Development Camp

No matter what sport your child plays this is the camp that will give your child what we like to call "the unfair advantage" out on the field.  We have coached kids in countless sports reach new heights in performance by introducing neurology-driven fitness techniques to traditional athletic training methods like sprint mechanics, running in a straight line, changing directions, tracking objects while in motion, and increasing overall balance, coordination, and most importantly your child's confidence in his or her ability to play their sport!
We have helped youth athletes in the following sports:
Football
Basketball
Softball
Baseball
Gymnastics
Volleyball
Soccer
Lacrosse
Golf
Track and Field
Cheerleading
During each week we combine sprinting mechanics, visual training, and balance and coordination training to add confidence and discipline to your child's training program.  Even if your child doesn't play a sport this is an excellent way to introduce a new and different movement series to their movement vocabulary.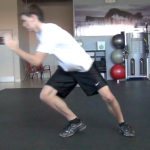 Proper sprint mechanics
Linear movement skills
Lateral movement skills
How to train your eyes to track objects and sharpen the way you move
Increased balance and coordination
Hand/Eye, Foot/Eye coordination
Gym etiquette and the basics of weight lifting
*Click here to read Peter's article: "What is Holding Your Child Back From Their True Potential"
Classes are held at Summerlin Community Centers.
Contact us to get your child involved in the most sophisticated athletics program in Las Vegas today!