The FitLife Fusion is home to Sityodtong Las Vegas!
Special Back to School Offer: 3 Class Muay Thai Kid's Pass + FREE Gloves!
Purchase Now – Only $29!
We offer Muay Thai classes for Adults (15+) and Children (8+). Class Schedule:
Beginner Adult classes

6pm to & 7pm, Monday, Wednesday, and Friday.

Kids Muay Thai and Athletics classes

5pm to 6pm Tuesday and Thursday & on Saturdays at 11am to 12pm.
We are one of only three official branches in the USA of the legendary Sityodtong (sit-yod-tong) International Thai Boxing Camp.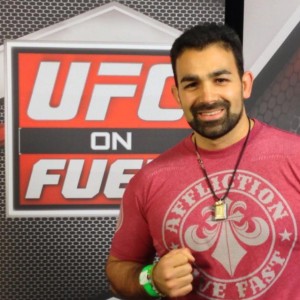 Kru (coach) Peter Pinto, Director of Training and Head Muay Thai Coach of The Fit Labs and Sityodtong Las Vegas, has been a long time student of Kru Mark Dellagrotte of Sityodtong Boston and a practitioner of the Sityodtong style for over 18 years. Peter has traveled to Thailand many times, trained with some of the camps greatest champions, fought competitively, and speaks the Thai language. We are dedicated to teaching the art of Muay Thai in its most authentic form. We LOVE Muay Thai and would love the opportunity to share the teachings bestowed upon us to anyone looking to learn the art, get in shape, find better health, or just learn a new skill. What's most important to us is a light-hearted, family atmosphere where people of all walks of life can feel comfortable learning the art of Muay Thai.
Experience Sityodtong! Try a FREE CLASS
Call 702-220-8222
Muay Thai classes at Sityodtong Las Vegas consist of: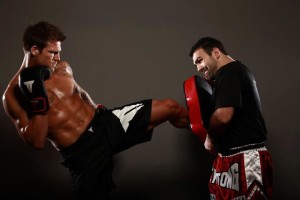 Shadow Boxing – learning to master the techniques of Muay Thai at different speeds, increasing body awareness and building core strength, balance, and coordination.
Heavy Bad Training – "bag-work" is excellent physical conditioning and a whole lot of fun. This is the first "physical" part of all combat sports where you're learning how to strike and come in contact with something.
Pad Work – This seems to be everyone's favorite. This is when you get some one on one attention with a trainer who is holding focus mitts or kick pads. This gives you an opportunity to create a flow between the various techniques you've learned in class. We try to ensure everyone gets one on one attention every class. Check out the video of Kru Peter doing some pad work with Kru Toy Sityodtong, the head coach at the original Sityodtong Camp in Pattaya, Thailand and son of the late Kru Yodtong Senanan.
Light Sparring ("len") – at intermediate and advanced classes, sparring is very useful to get a feel for the application of Muay Thai in a sport setting. "Len" is the Thai word for "play". This means we keep it light and controlled for learning purposes and to avoid unnecessary injury.
Competing – no one is ever pushed to compete, but for those who would like to take their teachings to the next level, Kru Peter has trained many combat athletes in Muay Thai and MMA – from UFC fighters to professional Muay Thai kick boxers and pro boxers. If you want to get in the ring, we can help you get there!
Video: Kru Toy Sityodtong holding thai pads for Kru Peter in Thailand. Check it out!
Experience Sityodtong! Try a FREE CLASS
Call 702-220-8222
Tours to Thailand
Join Sityodtong USA on one of our annual tours to Thailand to train at the Legendary Sityodtong in Pattaya, Thailand!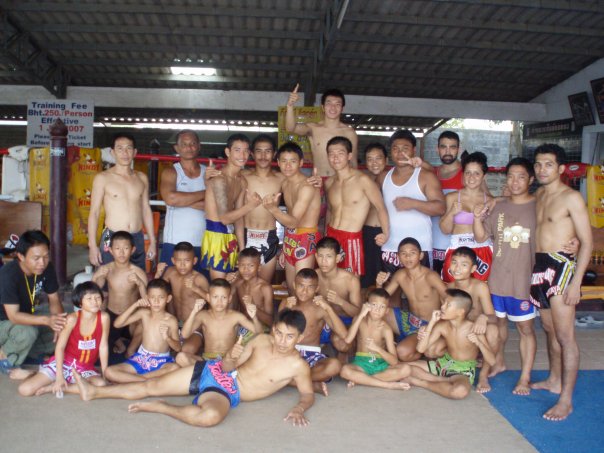 Meet and train with Kru Toy, the head trainer of the camp and Master Yodtong's son. Train amongst some of the best fighters and coaches Thailand has ever seen.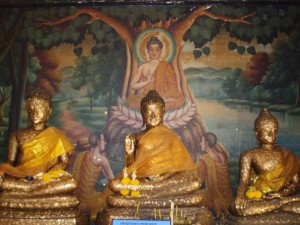 Experience Thai Lifestyle in Pattaya City, Chonburi! The food, the beaches, shopping, nightlife, temples, the laid back buddhist culture… It's unlike anything you've every experienced. The American Dollar is very strong in Thailand and you can enjoy living in luxury for 12 days. Rent a chair on the beach, have food and drink brought to you and maybe even get a 1 hour massage for about $7! Entry to Pattaya's Crocodile Farm and The Million Years Stone Park.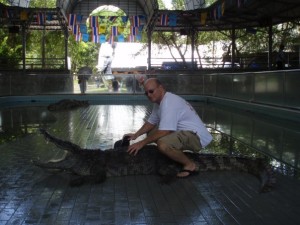 One of Pattaya's most strikingly beautiful gardens and exotic zoo. Feed a crocodile, take a picture with a tiger, go for a stroll through the garden of an ancient, petrified forrest. Get a premium ticket to see Muay Thai Fights at the new Lumpini Stadium in Bangkok, Thailand. Only the best fighters from all over the province get to compete under these lights!
"The fun never stops on these tours. It's an experience of a life time!"
For more information about future trips submit your email address below to receive the latest news, health tips and cool articles!