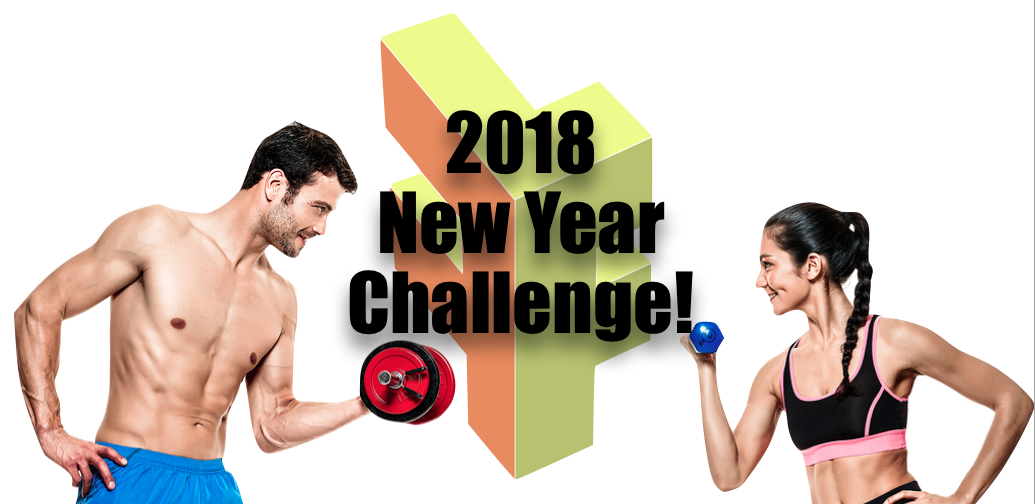 95% of people quit on their New Year Resolution within the first 2 weeks.
If you're the type of person who makes plans every year to lose weight, get in shape, lose inches, or get healthy only to lose motivation after a few weeks… THIS CHALLENGE IS FOR YOU!!!
We see it every year. People vow "this year will be my year," and 2 weeks later become consumed by work, family, and life in general.
So, we've decided to hold a New Year – No Quit Challenge! Here's how it's going to go. Between now and December 31st we are looking for people just like you who want to make this year their year to win. The challenge will begin January 1st and will consist of 4 weeks of mini challenges designed to make healthy habits fun and easier to maintain long term.
What you get:
1. Team up with a Pro!
You'll team up with one of our Fitness Pros and receive 4 Weeks of Semi-Private Personal Training along with an invitation to our private facebook support group. Here you can converse with your trainer and team mates getting the support you need to help you stay on track.
2. Nutrition Guide
You'll get a Nutrition Guide complete with 3 weeks of meal examples, grocery list, and information detailing the keys to a successful diet.
3. Mini Challenges
Each week you and your team will participate in mini challenges which make fitness and diet fun! Getting healthy doesn't have to be a boring, monotonous thing. It's about variety! And these mini challenges keep things fresh and help you discover what strategies and training methods work best for you.
This training program normally costs $249.oo,
but just for the New Year Challenge we're offering it for $97.00!
Don't miss out! Fill out the form below and we'll contact you to make sure this challenge is the right fit for you.