Neurology-Driven Personal Fitness Coaching Online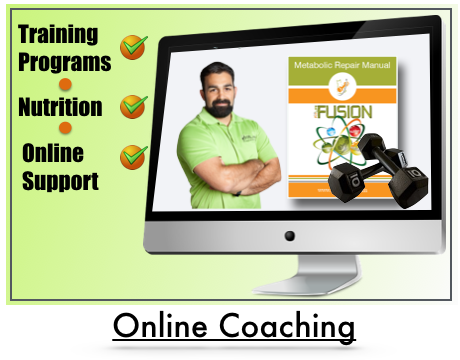 Getting fit has never been easier when you focus on the governing system of the human body… THE NERVOUS SYSTEM.  There is a solution to the problems you're having with your body whether it be pain, fear of injury, excess body fat, or slow metabolism.  Your body has the answers, but they are hidden within your nervous system.  Other trainers don't fully understand enough about the brain to access this untapped resource, but at FitLife Fusion that's exactly our specialty.

Comments or questions are welcome.
Tailored Fitness and Nutrition Programming via Skype
Here's what you get:
Train at home, in your back yard, or at your local gym!
The Neuro-Flow Assessment – this evaluation helps us determine which drills/exercises to prescribe to immediately begin to improve your movement patterns.
Weekly 1 on 1 Skype Sessions with a Neurology-Driven Fitness Professional
Written workout programs every 2 to 4 weeks designed to:

Gain Strength, Mobility and Stamina
Burn Fat and gain lean Muscle
Solve and avoid Pain Issues
Improve Brain-Body Connection via Visual and Balance Training

The Coaching, Knowledge, and Support to keep you on path to success
Our Online Nutrition Program targets your metabolism and thyroid health through our proven 3.5 step coaching model:
Step 1:  Foods – We'll help you find the right foods for you and discover which foods don't benefit you.
Step 2:  Nutrient Ratios – You'll discover the right ratio of protein, fat, and carbohydrate for your body.  This allows you to differentiate between meals that are pro-metabolic and anti-metabolic.  This means you can line your day up with meals that only help to decrease stress on your body and speed up metabolism.
Step 3:  Amounts and Frequency – Once steps 1 and 2 are complete we'll find out how much food you need daily to meet your energetic needs.
Step 3.5:  Adjustments Phase – micronutrients like vitamins and minerals are taken into consideration in this step the fill the voids foods may not have been able to fill due to your food preference or food availability.  As your metabolism heals and speeds up small adjustments will be needed as you get stronger, leaner, and more active!
We facilitate your Nutrition Program with the following tools to make things easier for you to succeed:
1-on-1 Private Coaching Sessions to focus specifically on diet
"The Metabolic Repair Manual" Nutrition Guide
Grocery List
Recipes
21 Days of Meal Examples
Restaurant tips
Online Journal
How to measure trending pulse rates and body temperature to shape your diet
Complete "how to" training when it comes to journaling
Entry to our private Facebook support group