Download our Press Kit to Learn about The Best Personal Trainers in Las Vegas
WWPD?
It all began with a love for sports; Peter not only loved playing them but also took on the role of being team captain many of times. These experiences led him to having a great interest in a particular sport — Muay Thai. Discovering this new found love, is the start of where Peter's career began.
In 1997, Peter became a mentoree to Kru Mark Dellagrotte — Owner of Sityodtong International Boxing Camp. He idolized Mark and found him to be a gifted instructor and wanted to follow suit. After learning from Mark and being told he was the best coach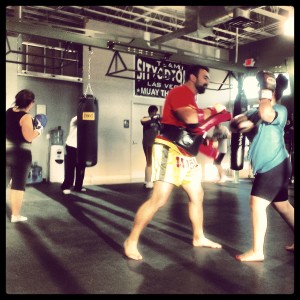 Mark had ever been able to produce, it was natural for Peter to step into the role of teaching as well. Over the course of several years, his role as a Muay Thai  Coach has allowed Peter to travel to Thailand numerous times, learn the Thai language and speak it fluently, and train a few well respected champions as well.
Proceeding becoming a Muay Thai Coach, Peter entered Military College and was placed as a captain of the 10-miler team. "I've always been in leadership positions and have taken a liking; teaching has always been in my bones", says Peter Pinto. After getting Commission as Officer in the Army and moving to CT,  he was assigned to the Infantry National Guard. It must've then been fate, as this put him in touch with a soldier who was a director of training for Bally's Total Fitness, and recommended for Peter to become a Personal Trainer himself. Peter toyed with the idea and this is where his life would begin to take a new path.
During 2003, Peter decided to take his soldier's recommendation and intern at a Bally's Total Fitness until he got certification to become a Personal Trainer. Peter still loved Muay Thai and during this time he was still continuing to teach it. Once his internship had ended, Peter  succeeded in obtaining his Personal Training Certification.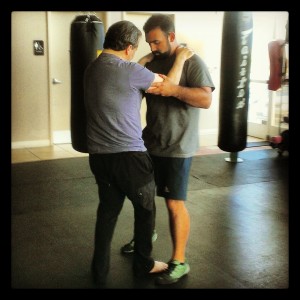 After many years of continuing education, growth, application, development, and perfecting his craft, Peter can now say he is a Master Trainer and has become one of the most well respected trainers in the industry. "I feel it is a life calling. I've always gravitated towards teaching. It began with martial arts, then joining the military, and finally becoming a Personal Trainer. It gives me purpose", says Peter.
As of 2009, Peter moved him and his family to Las Vegas as he was offered to work exclusively as a Muay Thai Trainer and Strength Coach for Dana White (President of UFC) and Lorenzo and Frank Fertitta  (Owners of Station Casinos).  After a few years, Peter still felt there was a piece of the puzzle missing and began to do some additional soul searching. He discovered a market niche that wasn't being served and left the UFC in 2012 to open The Fit Labs. He has always felt it was his purpose to teach on a larger scale. "I feel The Fit labs is my platform to teach", Peter added.
So here we are now — Peter Pinto, Director of Training of The Fit Labs and Owner of The Sityodtong Camp here in Las Vegas. As you can see, with all his accomplishments, Peter has excelled from the start. Now the question is, What Will Peter Do Next?