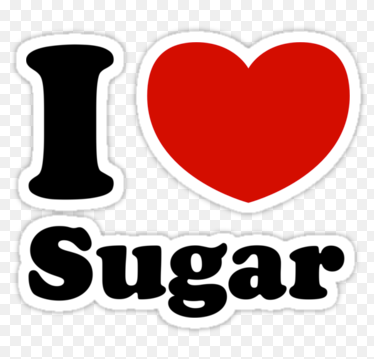 I wanted to share this quick story with you that most people at first don't like to hear, but always ask me to repeat.
"Wait…. what did he do to get that result?" they'll ask.
So here goes…
One of our clients has been dealing with what doctors love to call being "prediabetic" which is some new, catchy medical term that is being used everywhere to scare the hell out of people, in my opinion.  People with high blood sugar levels
The doctor told him he needed to lose weight and eat like most of you consider to be healthy now a days; No sugar, more protein, tons of veggies, little to no fruit, lots of fiber…. oh and here, take these pills, these pills and this shake.
At the beginning he'd lost a few pounds and his blood sugar levels began to drop as he exercised 3-5 days per week and eat how the doctor prescribed.  Then it happened…
The PLATEAU!  The weight began to creep back up, the blood sugar levels began to climb, and so the frustration set in.
One day in the gym he approached me and told me what was going on.  I gave him some information on how diabetes used to be treated BEFORE the pharmaceutical campanies came to power in the medical world and boom!!  Within 24 hours of taking a bit of my advice he had experienced a 40 point drop in fasting blood sugar levels and woke up 4 LBS lighter.
… and he did so by eating SUGAR.
"Wait. What did you say!?"  This is normally the point in the story where I realize people weren't listening and request I repeat how he did it.
I want you to understand this as much as possible.  My father just called last week and told me his doctor diagnosed him prediabetic which in turn inspired me to chose this topic to write about this week.
Diabetes – "The Wasting Disease"
In the late 1800's, early 1900s we called diabetes the "wasting disease".  One day a doctor discovered, interestingly enough, that their sick patient's urine tasted sweet. (Yeah, I know what your thinking, but let's get past this for a moment and stick to what this discovery led to.)  In testing the urine, the doc realized this person was excreting glucose because his body wasn't able to utilize it well.
Back then doctors attempted to replace the sugar that was lost in these patients' urine by feeding them sweet fruit, glutenous breads and even plain white sugar and they had good results.  This I'm sure would surprise most people today because we know diabetes to be a high sugar problem, right?  Too much sugar leads to spikes in our blood sugar levels which leads to tolerance to our own insulin and in the end our body can't store the sugar and we become diabetic… That's it, right?
Well then how did those doctor's way back when get good results from feeding their patients who were dealing with diabetes more sugar?  Pharmaceutical companies have made this a very confusing topic for us in recent years.  Sugar has become demonized, proteins scrutinized, and veggies and fish oils glorified.
Here's something you probably never heard of.  In 1963 the discovery of the "glucose-fatty acid cycle" was made and since then more and more evidence has linked dietary fat with diabetes.  What we found was fat (primarily unsaturated fats like fish oils, seeds, nuts, seed oils, vegetable oils, etc) inhibit glucose oxidation.  Glucose is what our bodies create when it breaks down carbohydrates and it is what our body uses as its primary source of energy.  This forces our cells to have to turn to things like fat cells and lactic acid as fuel to burn to create energy.
Now that may sound like a good thing, but it's not.  Fat and lactic acid as sources of fuel, suck!  This is why when people go pure Paleo or Atkins they're energy is never consistent, their moods swing and their sleep gets all off.
You should sleep 8-9 hours per night uninterrupted somewhere around the hours 10pm-6am. (you know, when it's dark outside)
You should be calm, curious and mild tempered.
You should not feel like you could take a nap somewhere in the middle of the day.
You should have a sex drive.
You should not deal with pain issues on a daily basis like migraines or sciatica.
If you are not all these things, YOU HAVE A FUEL ISSUE!
Glucose must to be the primary source of energy, especially for brain function.  This is one of the main reasons why people "yo-yo" so often.  It's super stressful to try to lose weight, get in better shape and maintain that state when you're body is begging you every waking moment from within to eat the things you love, but are trying to avoid.
Dieting isn't the easiest thing in the world, yet everyone out there wants you to believe it is.  Other trainers would like you to believe that just because they are are lean and muscular they have it figured out.  Just eat like they do and you'll be healthy and lean.  Sorry, it just doesn't work that way.  You can't just pick up a meal plan and cure yourself of diabetes or expect to magically transform into someone in muscle magazine.  It's tricky, individual and you need the right information.  Types of foods and amounts can vary for each individual.
So what can you do?
CLICK HERE FOR A FREE CONSULT in person, over the phone, or via Skype.  Whether you are dealing with diabetes, trying to lose a few pounds, or even if you have tried and failed multiple times in the past we offer life long, guaranteed results here at The Fit Labs.  We genuinely care about your well being.  It's too easy for other fitness companies to set you on a path for fast weight loss results to inevitably have you yo-yo back to where you were (or worse) just to get you back into the gym to buy more training.
Let us show you the path the life long health and happiness.  How nice would it be to know what you're doing to look good, feel good and eat healthy is the right thing to do?
Bonus article: "How to Chose a Personal Trainer"  Click here to request this free download!