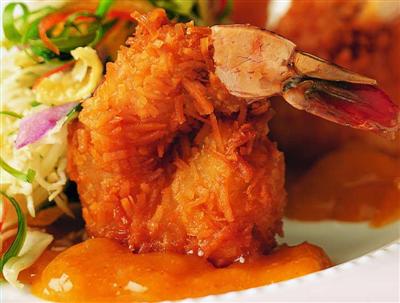 A big THANK YOU to Chef Anthony Ciampa for joining The Fit Labs team to help provide our clients with the healthiest and tastiest menu items to add to their collection of recipes!
Coconut Shrimp!
1/4 cup Whole Milk
2 Pasture Raised Eggs
1/2 cup Coconut Flour
2 cups Coconut Flakes
3 cups Coconut Oil
12 pieces, 16-20 ct shrimp
Combine the milk and eggs and mix well.
Dust the shrimp, one at a time, in the coconut flour, then into the egg mixture.
Last, coat the shrimp with the coconut flake and fry in coconut oil @350degrees until golden brown.
Season with salt and sugar!
There's enough zinc and copper in shrimp to give you all you would need for an entire week!
Eat up! Enjoy!  And GIVE US A REVIEW!