Share the post "UFC Fighter Bristol Marunde in the Lab!"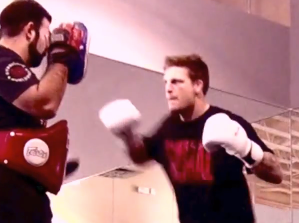 Here's the clip of Peter training Bristol Marunde:
Bristol was a quarter finalist on Season 16 of UFC's The Ultimate Fighter and one tough SOB!  I hope you enjoy this small clip of Bristol hitting pads.  It's a quick look into how an elite, pro athlete sharpens his skills.
To learn more about Bristol follow him on:
Twitter: @bristolmarunde (www.twitter.com/bristolmarunde)
Facebook: www.facebook.com/bristolmarunde
YouTube: www.youtube.com/bristolmarunde