Today, I did the unthinkable… I ate a blueberry muffin.
I gave into weakness. I knew that muffin was no good, but I just couldn't handle the urge to buy and consume it. All my progress is lost. I've failed. Why do I even try, sometimes?
What a sec! Is eating a muffin really so frickin' terrible? I'm an adult. I can do what I want! If eating one muffin leads to my demise, well I've lived my life the way I chose to live it and I'll die happily knowing that. I'm in control, and if I want a fricken muffin, I'll eat one, damn it!
I am in control… right?
Let's rewind and allow me to set the scene.
It's a windy spring day in Vegas and to tell you the truth I'd been stressed with the many things on my plate. A few days prior I had a great meeting with a business coach and marketing consultant which lead to some really positive outcomes, but as you know, positive outcomes in a strategy meeting usually leads down a road to a whole lot of work that needs to be done. For me that meant a whole lot of writing. It's both exciting and nerve wracking because I love creating new content and making videos. The thought of helping more people by providing them with new blogs, videos and coaching programs is what I live on. But I know it takes time to create and I always feel crunched for time.
I'm wondering if maybe you could relate to the stress of wanting to get a lot done, and yet there never seems to be enough time to get it all done. Can you relate? Well, I was having one of those days, and so I decided to head to a nearby coffee shop to begin typing.
I typically enjoy camping out and getting work done in a neutral setting like a coffee shop, so I headed for my new favorite spot called Desert Wind Coffee Roasters. It's a cool looking café with a Breaking Bad Theme to it inside. I walked in and ordered my usual café au lait. Then I spotted it. To the right of the register, a blueberry muffin staring me in the face.
Immediately I felt the craving for something sweet to have with my coffee. I knew I shouldn't have one because it would interfere with my training goals to win the world hand ball championships 5 months from now. Muffins aren't going to help me drop any weight or make me more athletic.
Now as you may know, I'm not the kind of guy who likes to feel out of control in any situation. My desire to be in control kicked in and I wanted to eat the muffin not simply because I felt a craving. Now I wanted to eat it because I felt like it. And so the controversy amongst the voices in my head ignited…
Voice 1: "Man! I really want one."

Voice 2: "I shouldn't."

Voice 1: "I need something sweet to go with my coffee."

Voice 2: "Stop it. Don't give in to the craving."

Voice 1: "I deserve it. It won't make that bid a of a difference. And I worked out earlier today, so…"
So I bought it.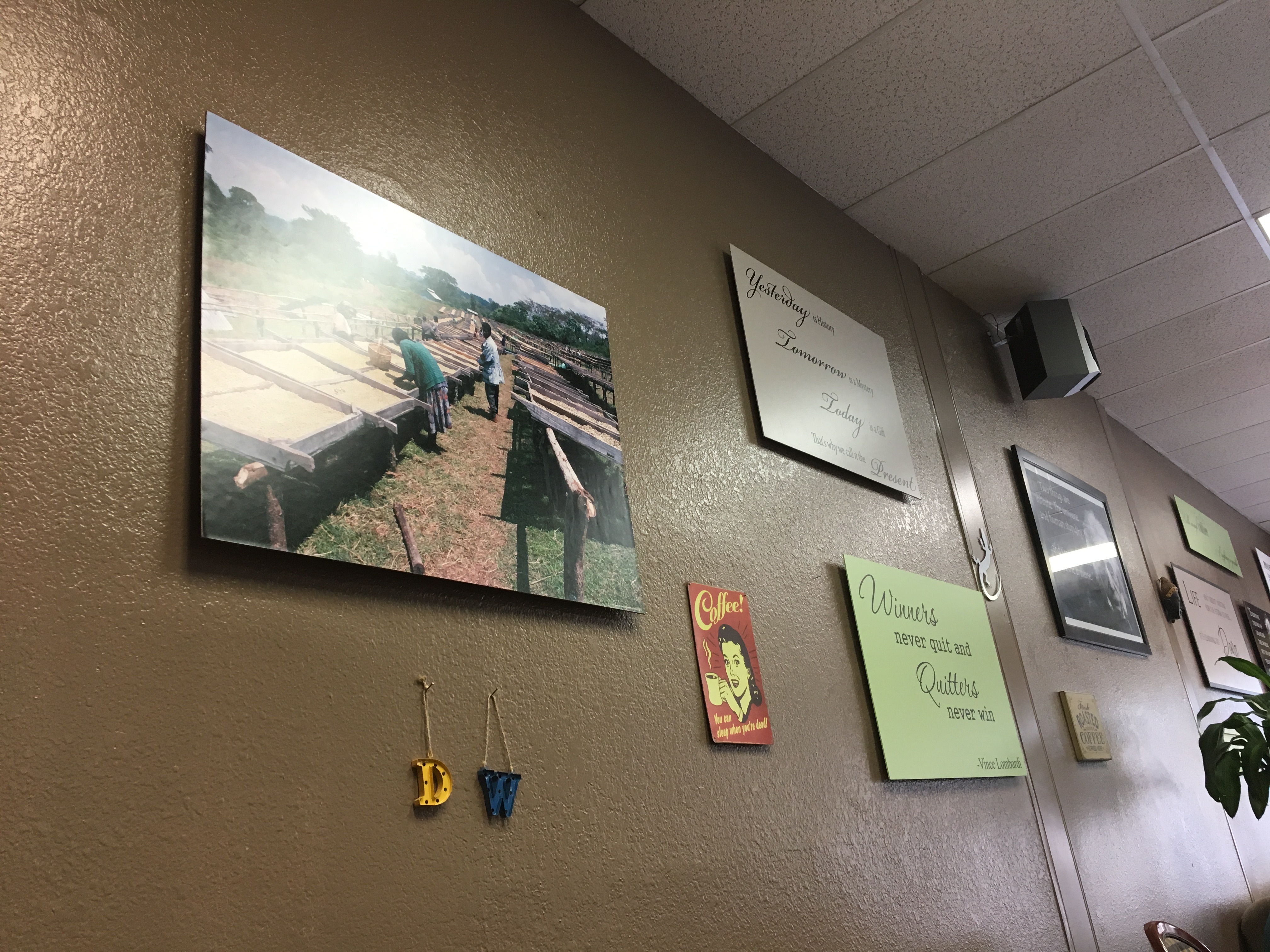 I sat down and quickly unwrapped the muffin. The sweet smell hit me in the face and the slight oily feeling of the muffin in my hands was a sure sign that this muffin is going to be moist. This could be the king of all blueberry muffins. I tore a chunk off with a massive blueberry in it and popped it in my mouth. F@$kin' delicious! It was exactly what a blueberry muffin should taste like. Moist, sweet, and the blueberries weren't sour or bitter. Needless to say, it fed the craving.
Five minutes after finishing the 'King Muffin' I felt like shit. I felt my blood sugar dropping. My eyes became heavy. My breathing shallow. I even began feeling a bit of guilt, depression, and regret. And so began the internal pep talk in my mind…
Voice 1: "Don't worry about it. It's not big deal."

Voice 2: "I shouldn't have eaten that."

Voice 1: "Don't turn this into something bigger than it is. We've got work to do so just focus."

Voice 2: "I have a goal, damnit! Be the example! LEAD! Quit being weak!"
Was I being weak?
Was I being weak or was this a show of strength? Was I really in control or did I succumb to an inner weakness and as a result, fail myself? Along with all of this confusion, I felt paralyzed. All the motivation and energy I had walking into the coffee shop was gone. I just couldn't collect my thoughts in order to start on my work.
That's when it hit me. The answer lies within my goals. What are my current goals? My goal is to increase my level of athleticism as much as possible in the next five months and win the world championship of handball in September. That's the goal, and what a goal requires to be accomplished is focus.
So back to the original question at hand. Was I displaying weakness or strength in my decision to eat the blueberry muffin? Weakness. The answer is weakness. In fact I took the path of least resistance. I chose to eat the muffin which made me feel good and in control for about 5 minutes, but sabotaged me temporarily from my longer term goal. I say all the time, and I mean all the time, that we are built for survival and not for performance, and we must argue for change because we are pre-set to gravitate toward the path of least resistance. The path of least resistance is not change, does not require focus, and also, doesn't not keep us on a progressive path to greater success.
It was not clear what the driving force was behind my decision to sabotage myself. And yes, it was "only a fuckin' muffin," but in the grand scheme of things the muffin stands as a symbol of self sabotage which compounds itself with every decision to take the path of least resistance steering me further and further away from my current athletic goal.
Now that I've identified this pattern I can interrupt it when I'm craving something that off-sets my journey. And I'm not just talking about ignoring cravings that may be alerting me to some sort of nutritional deficiency. I'm talking about maintaining a laser focus on my goals in order to assess the steps I take on a daily basis which lead to my outcomes.
I think of the people I work with and I reflect on their behavior in our coaching sessions. It brings to mind when they don't want to carry on lifting because it burns, when they tell me they just don' have time to journal their food, or when they tell me they can't find the time to work out often enough, or perform their daily mobility drills… I know it provides them with a sense of control by feeling able to set their own limits. Setting limitations on themselves is a way of feeling like they're putting their foot down and taking control of the situation, but it's a false sense of control. It's momentary comfort, not control.
If you really want to take control…
If you really want to take control of your life you must ask yourself, "What is my goal? Why is it important to me?" and remind yourself every time you find yourself in a questionable situation. Ask yourself if the decision you're about to make supports your goal or if it sabotages it. If it supports, do it. If it sabotages, don't do it. That's true control over the one thing you can control which are your own actions which provide you the results you deserve to get.
"But I have to have something sweet after a meal!"

"But I need to have a cigarette first thing in the morning."

"But I don't have time to cook for myself."

"…to journal my food."

"…to exercise 3 times per week."

"…to eat that often."
STOP FEEDING YOURSELF BULLSHIT, LIMITING BELIEFS. They're bullshit and you know it. You can do anything if you decided to prioritize it over the temporary comforts that take you absolutely fuckin' nowhere.
Set your standards high. Set goals, and base even the smallest of daily decisions off of them. That's self-control. Control over one's situation is what people believe they lack and that's one of the most common reasons why people feel helpless to make positive change. You want to get out of pain, lose weight, make money, have a worth while relationship? Then do so, decision by decision until you're there.